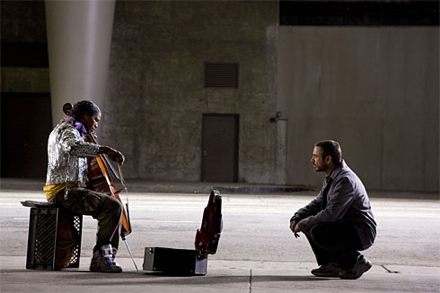 Joe Wright's "The Soloist" and Edward Zwick's "Defiance" are officially OUT of the Oscar race; their respective studios have pushed them to 2009.
Wright's film stars Jamie Foxx and Robert Downey, Jr. The latter has used 2008 as a paramount comeback with both "Iron Man" and "Tropic Thunder" - "Soloist" was being touted as his best shot at an Oscar nom to award his year.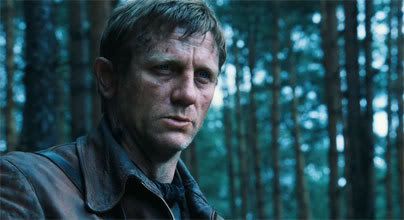 Zwick's "Defiance" had many buzzing about BP, or at least an Actor nod for Bond boy Daniel Craig.  Despite "Last Samurai" and "Blood Diamond" scoring with many audiences, Zwick has failed to seriously position a film in the Oscar race since 89's "Glory."
Additionally, John Hillcoat's "The Road" is expected to push release date back to 2009 while EP Harvey Weinstein is expected to make an early Dec push for Stephen Daldry's "The Reader" - which has been facing a tumultuous post-prod regarding producer conflict.
These holes will likely boost status for supposed frontrunners "Revolutionary Road," "Benjamin Button," and "The Dark Knight," while also giving more room for small independent films like "Rachel Getting Married" to break through with AMPAS.  More to come as awards season heats up in the next month or so.